Friday, April 16, 2021
Virtual Seminar using GoToWebinar
---
7 Professional Development Hours
Schedule
8:00 a.m. - Noon


Modern Lidar and Photogrammetry Comparisons from Standard Aircraft and UAVs
Noon - 1:00


Lunch Break
1:00 - 4:00 p.m.


Cold Case: The Lost Boundaries of Vergennes
Presentations
Modern Lidar and Photogrammetry Comparisons
from Standard Aircraft and UAVs
Presenter: Raymond Hintz, PLS, PhD, Professor of Surveying Engineering Technology, UMaine
In the last few years, a variety of overlapping technologies have evolved to create deliverable 3-D survey products. While fixed wing aircraft lidar has existed for a long time, it is only in recent times that a UAV could efficiently collect lidar. In addition, the concept of multi-ray (high overlap) photogrammetry has changed accuracies achievable in the image domain. The differences in deliverable between the technologies will be discussed. The use of both post processed and real-time airborne GPS-IMU (inertial) will be discussed as an addition or alternative to survey ground control. Differences in product from a conventional CAD type ground survey (points and lines) to a dense digital 3-D model (.las/.laz) will be discussed along with efficient digitization processes for vector information. The success and failure of automated procedures in classification of .las/,laz files will be presented. The possibility of using existing public domain data sets in lieu of field data collection needs to be quantified. The line between UAV use and conventional airplane in an economic sense will be examined for both photogrammetry and lidar. An attempt will be made to quantify when a conventional ground survey is the better approach compared to the sophisticated new technology.
Cold Case: The Lost Boundaries of Vergennes
Presenter: Timothy Cowan, L.S.
In 1788, the City of Vergennes was created by an act of the general assembly of the future state of Vermont. More than 230 years later, the city's boundaries remain unmarked, un-surveyed and universally misunderstood.  After researching the problem 25 years ago, the topic is coming to light again due to growing interest in designing a truck route or bypass around the Little City.
This will be a graphic-rich presentation featuring dozens of maps and diagrams as well as quotes and anecdotes from historical documents to illustrate the 1788 subdivision of the city from the surrounding three towns. The story of how the exact boundaries are still inconclusive after 230 years allows for discussion of a myriad of survey-related issues related to historical research, boundary construction and historical methods of surveying town lines and the lots within them.
Presenters
Raymond Hintz, PLS, PhD, UMaine Professor of Surveying Engineering Technology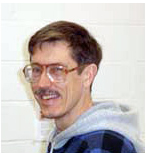 Ray is a professional land surveyor (FL, ME) who focuses his practice on data collection. He is the author of several surveying software programs used by approximately 25 departments of transportation and their consultants.
Ray is a member of the American Society for Photogrammetry and Remote Sensing, the Maine Society of Land Surveyors, and the Massachusetts Association of Land Surveyors and Civil Engineers. He currently teaches three to four courses a semester — from basic surveying to photogrammetry. He is an article reviewer for several professional publications and helps prepare exams for photogrammetry certification. He holds the following degrees:
B.S. Civil & Environmental Engineering/University of Wisconsin (1978)
M.S. Civil & Environmental Engineering (Surveying & Mapping Emphasis)/University of Wisconsin (1980)
Ph.D. Civil & Environmental Engineering (Surveying & Mapping Emphasis)/University of Wisconsin (1983)
Timothy R. Cowan, L.S., Civil Engineering Associates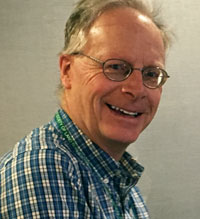 Mr. Cowan graduated from University of Vermont in 1980 with a B.A. in Geography.  Since that time he has been continuously employed in the field of land surveying in Vermont and northern New Hampshire. After earning his professional license in 1987, Cowan was appointed to the Vermont Board of Land Surveyors in 1989, where he served for over nine years. Upon completion of his terms on the board he was named a Board Member Emeritus. For over ten years he served the National Council of Examiners for Engineering and Surveying (NCEES) on committees which write, prepare, and administer the national standard examinations for land surveyors.
His experience includes boundary surveys of large woodland tracts for forest product companies and conservation groups, as well as subdivision and engineering surveys in urban and suburban settings. Recent interests include providing land surveying consultation services to engineers and attorneys, and providing assistance in boundary location problems.
| | |
| --- | --- |
| Member* | $100.00 |
| Life Member | $75.00 |
| Technical Staff | $85.00 |
| Non-member | $200.00 |
Members in good standing of VSLS and kindred associations qualify for the member rate.
Rates for individual sessions can be found on registration page.
$25 late fee after April 12, 2021.