Free Equipment: HP-3810A
Contact Dawn Moss at Stantec, 55 Green Mountain Dr, S. Burlington, Vermont
Phone: 802-864-0223
Posted: September 13, 2021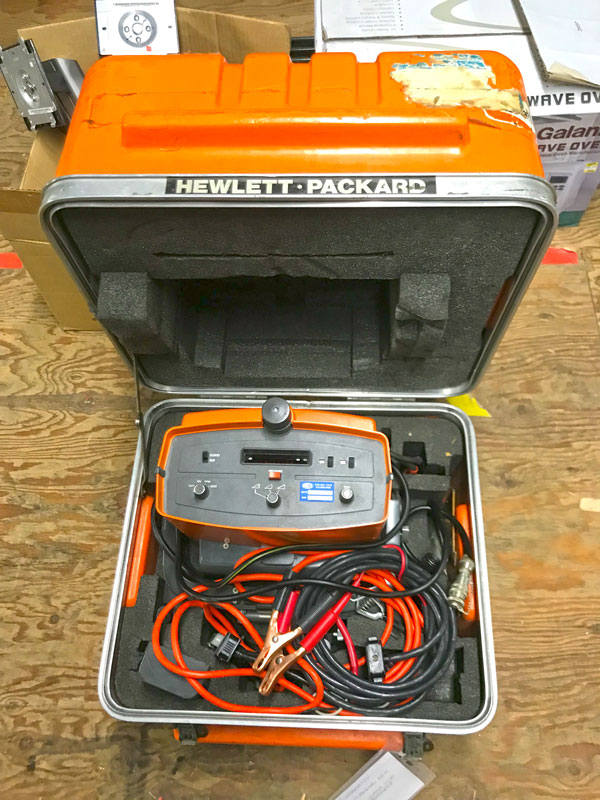 Job Opening: Entry-Level Survey Field Technician
Button Land Surveying in South Burlington is seeking to train the right individual interested working in the out of doors using specialized surveying equipment and technics to establish boundary control and construction control.
The candidate will be trained in the technics of land surveying, the art of precision, and the operation of sophisticated total stations and GPS equipment.
The individual must be able to lift and carry up to 35/-40 pounds through forested terrain and city streets for short distances.
Good math skills are a plus, but necessary training will be provided.
Most importantly, the right individual must be willing to think on the job, and be willing give their best effort on all assignments.
Professional development assistance
Job Types: Full-time, Part-time
Button Professional Land Surveyors, PC
20 Kimball Avenue, Suite 102
South Burlington, VT 05403
802-863-1812
www.bapls.com • [email protected]
Posted: August 19, 2021
Job Opening: Vermont Survey Technician
We are a Vermont civil engineering and surveying firm with an opening for a Survey Technician. This position is for a motivated individual with a strong work ethic who is a recent graduate of an accredited college-level land survey program and/or who has 1-5 years of survey experience. The requirements of this position include:
Accurately and efficiently performs survey work both in the field and in the office.
Able to work independently in the field (as a one-person crew).
Experience with a Trimble S-6 Robotic total station and Trimble survey grade GPS or similar equipment required.
Successful completion of Fundamentals of Surveying exam and CAD experience a plus.
Excellent verbal and written communication skills required.
This is a great opportunity to advance one's career in a fast-paced multi-disciplinary environment. Enjoy excellent compensation, benefits and the work setting of a small well-known consulting engineering firm.
Qualified candidates should send a letter of interest and resume summarizing their experience, qualifications and salary requirements to: Doug Henson, LS, Lamoureux & Dickinson, 14 Morse Dr, Essex, VT 05452 email: [email protected]
Posted: August 16, 2021
NSPS Issues RFP for Learning Management Company
The National Society of Professional Surveyors is seeking a Learning Management Company to manage the Certified Federal Surveyors Program.
The program requires Technical Support, Website Maintenance, and Order Processing services related to the management of the program. Currently, the program is a collaborative effort by the Bureau of Land Management and NSPS. The selected entity will work directly with NSPS, with technical assistance and supervision provided by BLM. The contract format will be Indefinite Delivery/Indefinite Quantities (IDIQ).
For more information, please see the listing on the NSPS website.
Posted: August 16, 2021
This is a bulletin board for members who are looking to buy or sell an item, or to post a job opportunity. Items will be posted by the administrator for 60 days.