Friday, December 11, 2020
Presented Virtually with GoToWebinar
Featuring Wendy Lathrop, PLS, CFM

Owner of Cadastral Consulting | Nationally recognized speaker
Schedule
8:00 - 11:00 a.m.
Disputes Between Adjoining Landowners
11:15 - 11:45 a.m.


Annual Business Meeting
11:45 a.m. - 2:00 p.m.


Lunch/work break
2:00 - 5:00 p.m.
Adversity in Action: Understanding Adverse Possession
NOTE: We'll be recording the webinars, so they can be viewed later if you're unable to attend the live sessions.
Disputes Between Adjoining Landowners
A half-day session on the ins and outs of boundary disputes between adjoiners and the role the professional surveyor should play in those disputes. Surveyors often find there is more than one opinion as to the location of boundary lines between adjoiners. Disagreements and their legally prescribed resolutions are discussed, including adverse possession, quiet title actions, estoppel, boundary line commissions, and agreements.
Adversity in Action: Understanding Adverse Possession
All the colorful descriptors for adverse possession (open, notorious, hostile, exclusive, continuous) just scratch the surface of this means of claiming title to land. What gives rise to this claim, how is it pursued, and what is its effect on either clarifying or further muddying the chain of title? Is there a difference between adverse possession claims and trespassing? Is it true that there can be no adverse claims against a governmental entity? After examining some history of this doctrine, statutes and case law will help us better understand it and the role of surveyors in supporting or refuting adverse claims.
Presenter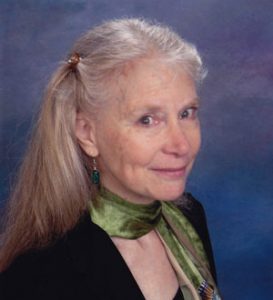 Wendy Lathrop, president and owner of Cadastral Consulting, is licensed as a Professional Land Surveyor in New Jersey, Pennsylvania, Delaware, and Maryland, and as a Professional Planner in New Jersey. She holds a Master's degree in Environmental Policy, and has been involved in surveying since 1974 in projects ranging from construction to boundary to environmental land use disputes. Wendy is also a Certified Floodplain Manager through the Association of State Flood Plain Managers (ASFPM).
A former adjunct instructor at Mercer County College in New Jersey, Wendy has also taught as part of the team for the licensing exam review course at Drexel University in Pennsylvania. She has been teaching seminars for surveyors since 1986 and has been writing articles for surveyors since 1983. Wendy is a contributing editor for "The American Surveyor" magazine, and has four articles included in the American Bar Association's text, Land Surveys: A Guide for Lawyers and Other Professionals. She and Stephen V. Estopinal, PLS, PE recently completed co–authoring a book entitled Professional Surveyors and Real Property Descriptions: Composition, Construction, and Comprehension, published by John Wiley & Sons, Inc. Wendy is on the faculty of GeoLearn, an online provider of continuing education and training for surveyors and other geospatial professionals. Her content in the GeoLearn course catalog currently comprises twelve one-hour courses (1 PDH each) on flood and NFIP issues, and two additional surveying content courses.
Wendy represented the American Congress on Surveying and Mapping (now the National Society of Professional Surveyors) on the first Technical Mapping Advisory Council to the Federal Emergency Management Agency for the five years of that advisory group's appointment, and presently represents the National Society of Professional Surveyors on the current Technical Mapping Advisory Council. She was a panel member of the National Academy of Public Administration's study of US Geographic Information resources and of the National Research Council's study of flood hazard mapping accuracy. Wendy is a past President of the New Jersey Society of Professional Land Surveyors and of the National Society of Professional Surveyors, and has served on the Board of Directors for the American Association for Geodetic Surveying.
Professional Specialties
Land use, real property issues, title reviews, floodplain management
Project management, training and education, technical writing
Expert testimony in surveying, planning, and floodplain management
| | | |
| --- | --- | --- |
| Member* | $75.00 | $135.00 |
| Life Member | $56.25 | $101.25 |
| Technical Staff | $63.75 | $114.75 |
| Non-member | $125.00 | $235.00 |
*Members-in-good-standing of kindred associations qualify for the member rate.
$25 late fee after Dec. 4, 2020.
Preparing for the Webinars
You'll need an email address and a reliable Internet connection to attend.
You'll be able to ask questions during the webinars by typing into a message box.
We'll record the webinars, so you can view them later if you weren't able to attend the live session.